Your graphic designer got sick? Your business is growing faster than your staff? Your new client turns out to be very impatient?
Don't panic – we save your day! Just take a deep breath and relax. All you have to do is calling +43 676 605 91 97. With our great experience we are able to adopt even difficult and time-critical jobs without ceremony.
Here is an example: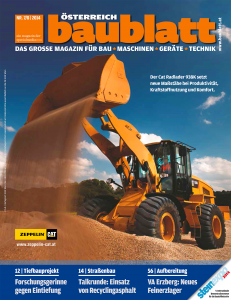 Once the magazine "Baublatt Österreich" called and asked for help because there was a problem with their graphic designer. He got ill just the day before production should have started. An important event prevented timing adjustments. It was really crucial to have the magazine printed and supplied on a specific day in the very near future. So there was really professional help needed. But there's a new problem coming up: the budget was very tight calculated. An amount of 68 pages isn't what a novice can handle within a week. Where's an affordable solution to be found?
To be honest: there was some extra budget needed. It isn't possible to do that work in the same time as somebody who's doing it for years. That's completely unrealistic. But the question is how close can you get to that target without loosing quality in design? From that point of view, studio 2000 is one of the best solutions you can get and surely one of the safest ways you can choose.