In the late summer of 2015 we got invited to design an add-on for the magazine BAUBLATT ÖSTERREICH.

Here, especially for you: The complete magazine for inspection.
The tricky part of the job was (like always) the cover design. We needed to get the most out of bad photo material that was assembled to create a message about the content of the edition. I think we solved the problem without reproach. But what is much more important: the client was really excited.
Here is the the final cover: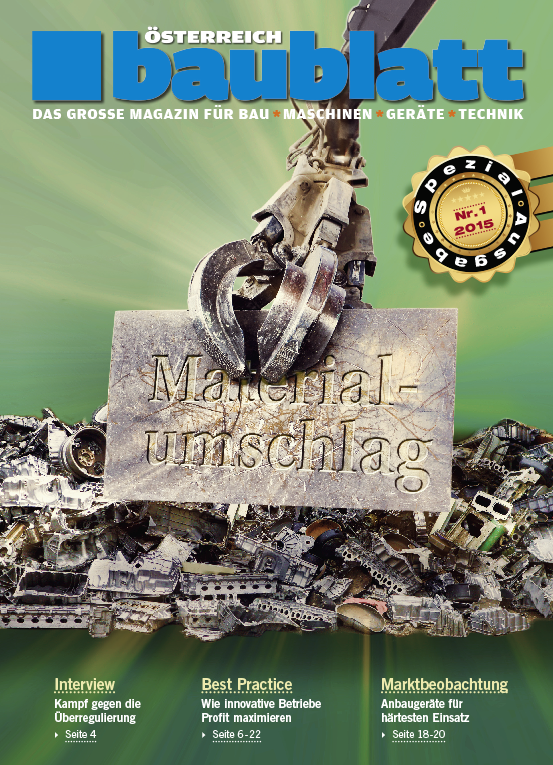 And this is the assembled photo material: